In today's world, making sustainable decisions and choosing eco-friendly options has become incredibly important. Global warming is still a trending issue, so it is our responsibility to opt for measures that are part of the solution. One crucial aspect of environmental sustainability is low-carbon travel, which focuses on reducing greenhouse gas emissions. Choosing sustainable transportation modes is just one way of reaching the final goal.
However, you also need to think about everything that comes with traveling. In other words, you need sustainable travel companions. And getting a reusable water bottle is a good example of enhancing your low-carbon travel with eco-friendly additions.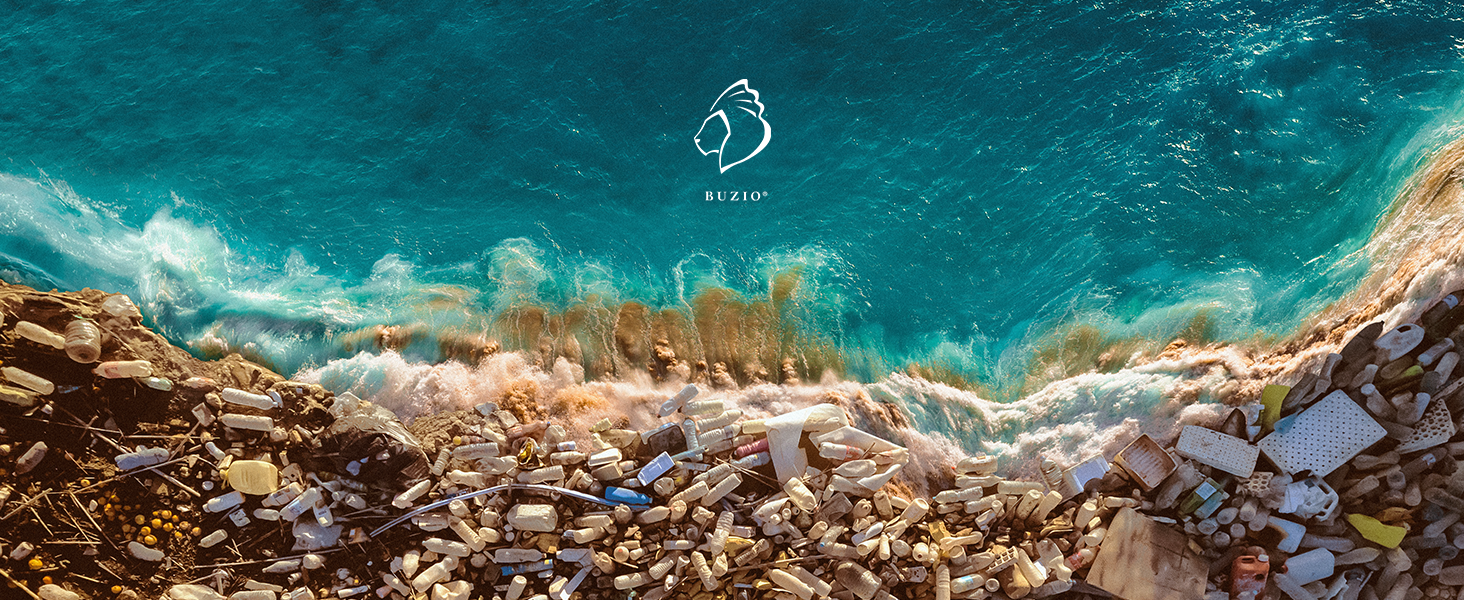 BUZIO - An Eco-Friendly Companion
When it comes to traveling sustainably, every choice you make will positively impact the planet. For instance, choosing items that can reduce plastic waste is one of the best ways to approach the issue. Buzio reusable water bottle is a good example to make better choices and promote eco-consciousness. We have designed our bottles with the planet in mind, so if you want to make more sustainable decisions when traveling, Buzio can be your green choice.
BUZIO Water Bottle: Sustainable Material and Design
What makes Buzio a good eco-friendly choice is its sustainable material and design. Namely, our insulated water bottle is made of materials that support a greener planet, such as stainless steel and BPA-free plastic. These two features make our bottles practically harmless and, more importantly, durable. Our idea is that when you invest in a reusable bottle, you invest in something that will last for a long time. Keeping various traveling conditions, our bottles come with a leak-proof design that will make your travels convenient and spill-free. You can take your water bottle anywhere without worrying about spillage!

Low-Carbon Travel Benefits with BUZIO
When you choose Buzio as your travel companion, you obtain multiple benefits that support low-carbon travel. Our stainless steel water bottle reduces plastic waste and the demand for disposable plastic water containers. With each refill, you can actively decrease your carbon footprint and contribute to a greener planet. In other words, by choosing a reusable water bottle, you play your part in preserving natural resources. Therefore, Buzio makes a great partner in your eco-friendly adventures, especially if you are at the very beginning of your planet-conscious transition.
BUZIO's Insulation Technology: Keeping Beverages Fresh and Hydrating
When you invest in a Buzio metal water bottle, you don't only get a reusable water container made of sustainable materials. We have created our products with your comfort and health in mind, as well. The insulation technology used in the production of Buzio water bottles ensures that your beverages are always fresh. The double-wall insulation effectively keeps drinks cold for a long time, so you can enjoy your refreshing drink even during warm weather. Meanwhile, Buzio bottles can also keep your drinks hot, allowing you to enjoy tea or coffee at an ideal temperature at all times.
BUZIO's Travel-Friendly Features
Our travel-friendly features make Buzio's reusable water bottle the perfect travel companion. We have invested in a lightweight and compact design, allowing you to take your insulated water bottle anywhere. Moreover, Buzio's bottles are made to fit most cup holders and backpacks, so you can easily transport your drink. You also don't have to worry about spillage because our bottles come with leak-proof lids and secure closures.
Another great feature of Buzio's metal water bottle is its versatility. Namely, we offer our products in different sizes and colors, so you can easily find the one that suits your stylish preference. Plus, you can choose between different properties that come with it. For instance, you can choose a bottle with 3 lids or a bottle with 2. Depending on your needs, you can pick a travel companion with all the right features you need.
There are a number of environmental benefits that come with purchasing BUZIO's stainless steel water bottle for low-carbon travel. It reduces the consumption of single-use plastic bottles, minimizes the carbon footprint, conserves natural resources, and promotes a sustainable travel lifestyle. By choosing BUZIO, you contribute to a greener future one refill at a time.
Embrace Sustainable Choices While Traveling
Our responsibility is to make sustainable choices and minimize our impact on the planet. It is our job to make the world a better place, and we cannot do that unless we take the necessary measures. Choosing sustainable transportation modes along with other eco-friendly features that go with it can really make a difference. Investing in a reusable water bottle is one step toward a greener feature. It is a win-win choice in which both we and the planet enjoy magnificent benefits. By making conscious decisions, we set an example for future generations!
Make a positive impact by choosing BUZIO for low-carbon and eco-friendly travel!
Read More