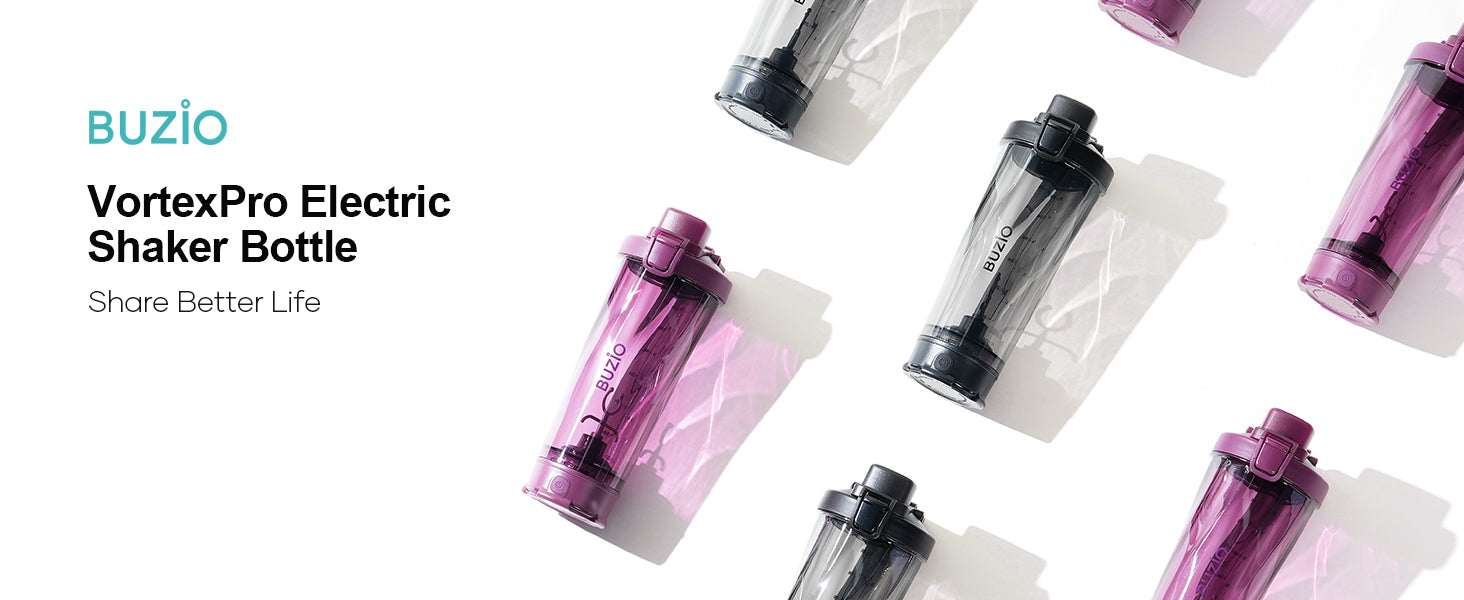 Revolutionize Your Workout Routine with the BUZIO Rechargeable Electric Protein Shaker Bottle.
Are you looking to change up your post-workout diet routine? If so, we're pleased to announce the launch of our newest product, the BUZIO Rechargeable Electric Protein Shaker Bottle, designed to make post-workout recovery more convenient and efficient than ever before.
Featuring cool styling and a long-lasting charge, the Rechargeable Electric Protein Shaker Bottle is everything you need to support your post-exercise gains.
Extend Your Savings: BUZIO Special Offer Extended
Exciting news for all fitness enthusiasts! We are thrilled to announce that the special discount on our BUZIO Rechargeable Electric Protein Shaker Bottle, initially scheduled to end on the 20th of October, has been extended to let you continue saving. Now you can grab your own Rechargeable Electric Protein Shaker Bottle at our discounted rate until 1st Nov. We understand the importance of affordability in the current climate and want to ensure that everyone can enjoy the benefits of our cutting-edge electric shaker bottle. Take advantage of this extended offer and enhance your fitness journey without breaking the bank. Hurry, this limited-time offer won't last forever!
Experience the Power and Convenience of BUZIO's Innovative Shaker Bottle Features
At BUZIO, we believe in delivering products that combine functionality, durability, and style. Our Rechargeable Electric Protein Shaker Bottle is no exception. Here's what sets our shaker bottle apart from the rest:
Your health is our top priority. With that in mind, we designed our BUZIO Electric Protein Shaker Bottle from BPA-free Tritan material. Your drinks will remain pure, without any risk of harmful chemicals leaching into your beverages.
Powerful Motor
The motor on our Protein Shaker Bottle is powerful enough to ensure that every drink is lump and clump-free. You'll get the same smooth, consistent drink every time.
Non-Slip Base
Stability matters, especially during intense workout sessions. Say goodbye to accidental spills and hello to uninterrupted workouts thanks to a non-slip base.
Dishwasher Safe
Our Electric Protein Shaker Bottle is dishwasher safe, except for the base. You can remove the base, then hand wash or throw the bottle in the dishwasher without worrying about damage to the shaker, leaving you free to concentrate on your true goals – fitness gains!
Long Lasting Battery
With a long-lasting battery, our shaker bottle will stay charged though multiple workouts on a single charge. Enjoy the convenience of reliable performance without the hassle of constantly searching for power outlets.
Cool LED Lights
Our Electric Protein Shaker includes colorful LED lights. It's not only a cool look, but it also provides a visual indication of the status of the blending.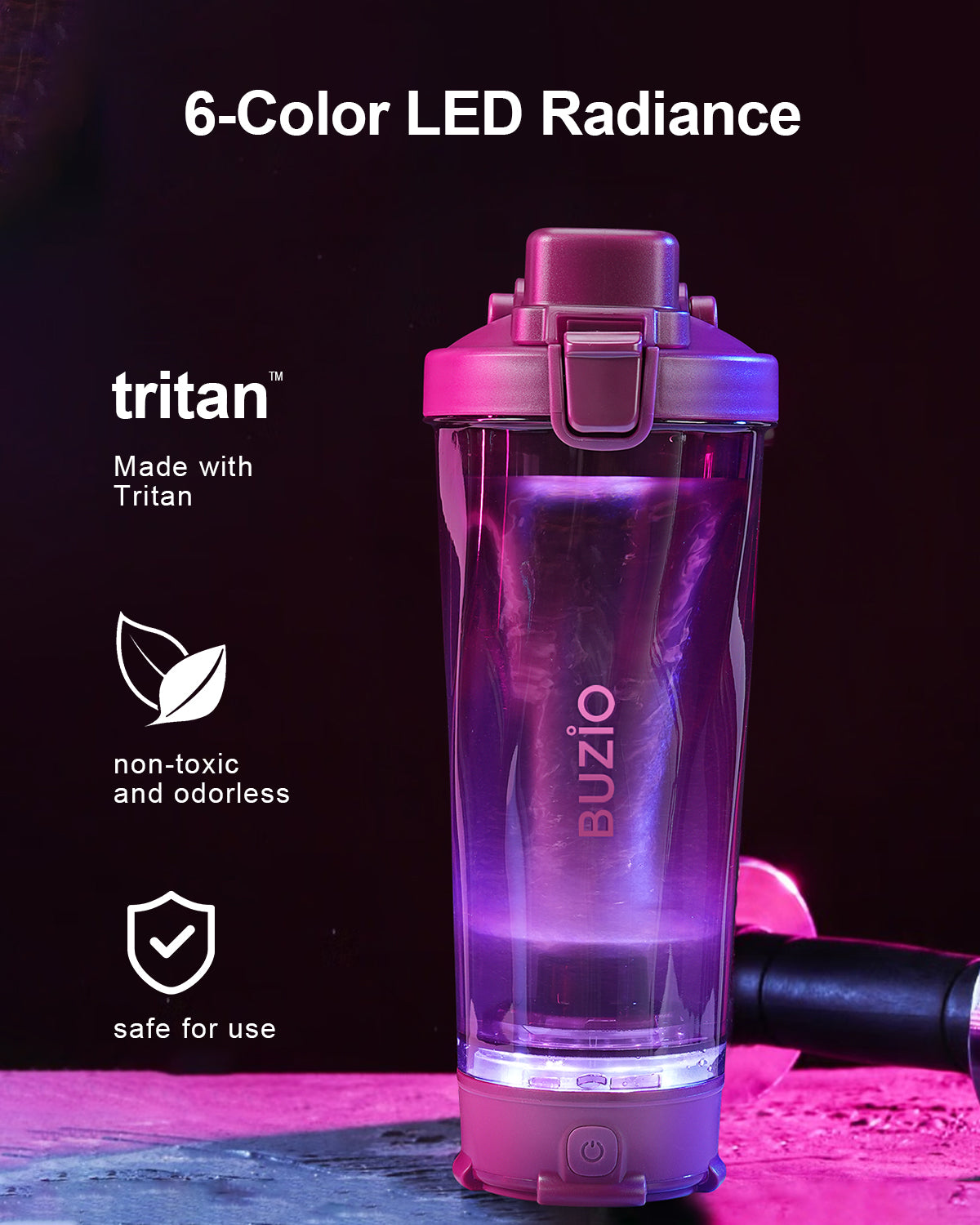 If you're worried about splashes or spills, our BUZIO Electric Protein Blender Bottle is resistant to water and dust, with an IP65 rating, so you can use it anywhere.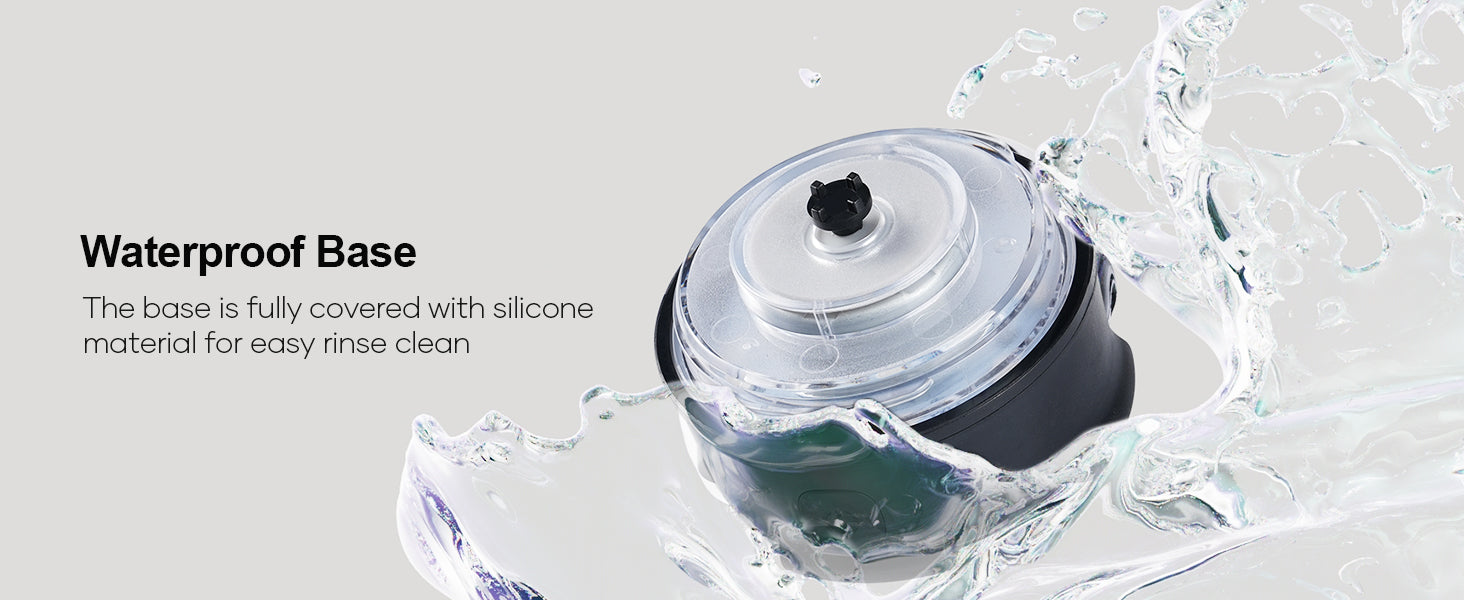 Why You Need a Protein Shaker
Protein drinks are a crucial part of many gym-goers' routines for several reasons:
Muscle Repair and Growth: When you work out, your muscles experience microscopic damage. Protein is essential for repairing this damage and facilitating muscle growth. One of the most popular and efficient ways to receive a large dose of post-workout protein is through protein powder shakes.
Recovery: Beyond muscle repair, protein reduces recovery time post-workout. That means shorter periods of aching, less soreness in general, and improved future performance.
Convenience: If you're looking for a large, easy-to-consume volume of protein to maximize your workout recovery time while minimizing your food prep time, protein powder shakes are king!
Keeping Weight in Check: Besides aiding in muscle repair, protein assists in weight control by promoting a sense of fullness and dampening the inclination to eat excessively. Also, protein digestion burns more calories than fats or carbohydrates, further facilitating weight loss.
Enhancing Bone Health: Protein consumption has been linked with improved bone health, a significant advantage for sustaining physical health in the long run, and a strategic plus point for both weight-bearing exercises and comprehensive wellness.
Protein drinks can be a practical and efficient way to meet your protein needs, especially for those leading active lifestyles.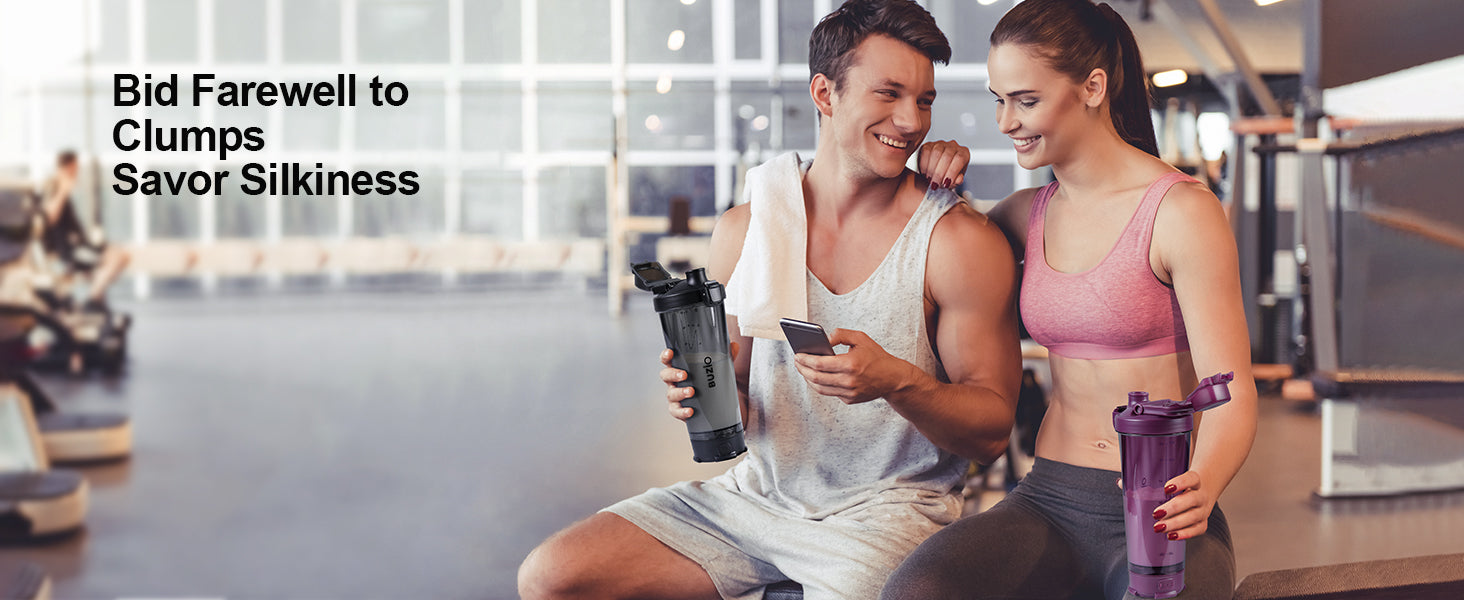 Buy Today
It can be easy to miss out on the latest innovations, ideas, and gadgets that can transform your workout routine. However, grab the BUZIO Rechargeable Electric Protein Shaker Bottle today, and you'll soon be mixing your way to a healthier, stronger you. With our recently extended offer, now is the perfect time to invest in your fitness journey without burning a hole in your pocket.
Click the link below to learn more about the BUZIO Rechargeable Electric Protein Shaker Bottle and make your purchase today. Don't wait – act now and experience the BUZIO difference!