The temperature of your beverages can greatly impact your drinking experience. Whether it is a cup of hot coffee or a refreshing cool drink on a hot summer day, the way you enjoy your refreshment depends on the temperature. And this is where an insulated water bottle can be of great help.
An insulated liquid container ensures your beverages are always fresh, just as desired. Moreover, this enhances the enjoyment of your drinks and offers practical benefits for your hydration needs.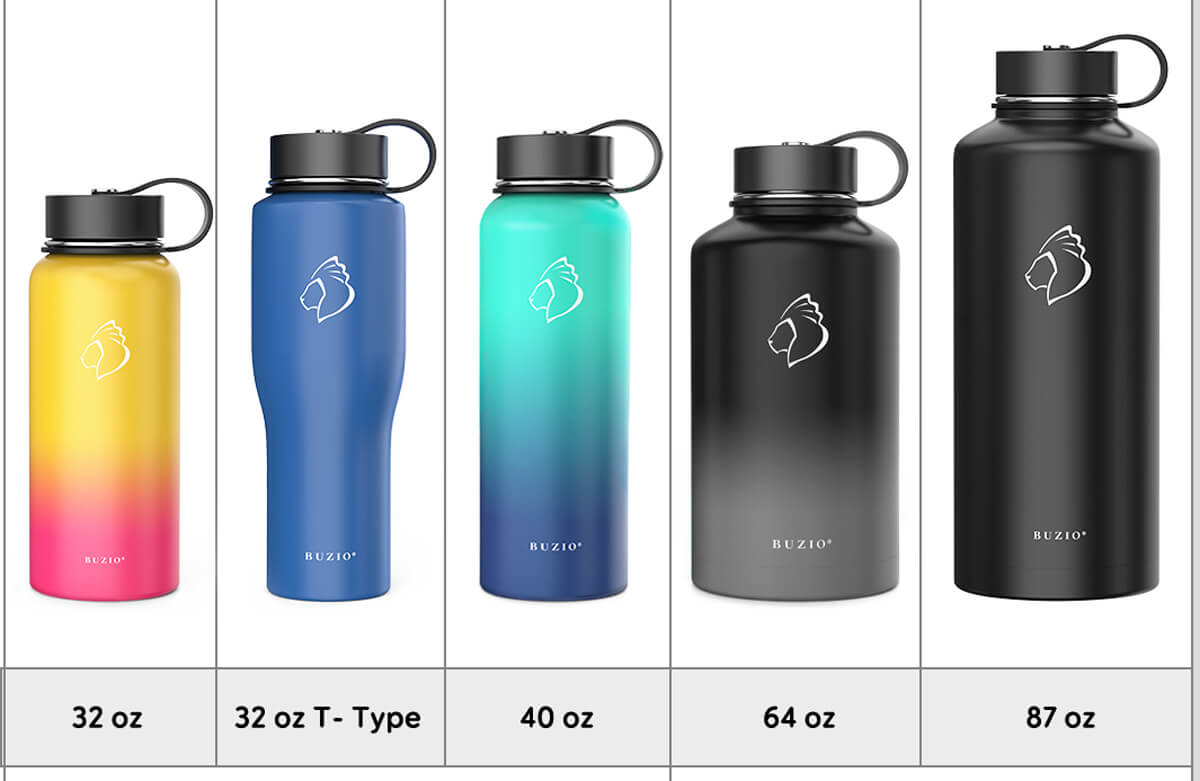 What Can Be Contained In a Stainless Steel Water Bottle?
In the past, an insulated water bottle was referred to as a container where you could store only water. Nowadays, these bottles are designed to contain any kind of beverage or even food and ensure that they are kept at a proper temperature. From hot coffee to chilled smoothies, there are so many options to fill your insulated bottle with. Whether you need a refreshing drink during summer or tea to warm you during chilly days, your bottle will be your reliable companion.
Here, we have explored several ways to use your stainless steel water bottle.
Water: The Classic Choice
The best way to stay hydrated and maintain a healthy lifestyle is to drink plenty of water. However, not having the right container to carry whenever you go outside can make this task harder to achieve. However, investing in a high-quality gallon jug can easily change that. Buzio's gallon jugs are designed to store enough water for the whole day while making it easy to be carried around. You can take your jug while doing all kinds of outdoor activities such as hiking or sports. In addition, they are also convenient for taking them with you at work, reminding you to take a sip every now and then while you're busy at the office.
Hot Beverages: Warmth on the Go
An insulated tumbler is a great way to take your hot beverages on the go. You don't have to throw away your coffee or tea anymore just because you forgot to drink it while it was still warm. Our insulated tumblers come in different sizes and colors and perfectly match any style. Thanks to their build and design, they are a very convenient choice for keeping your drinks warm for longer. They also come with handles and fit most cup holders, so you can easily carry them around or take them while you drive.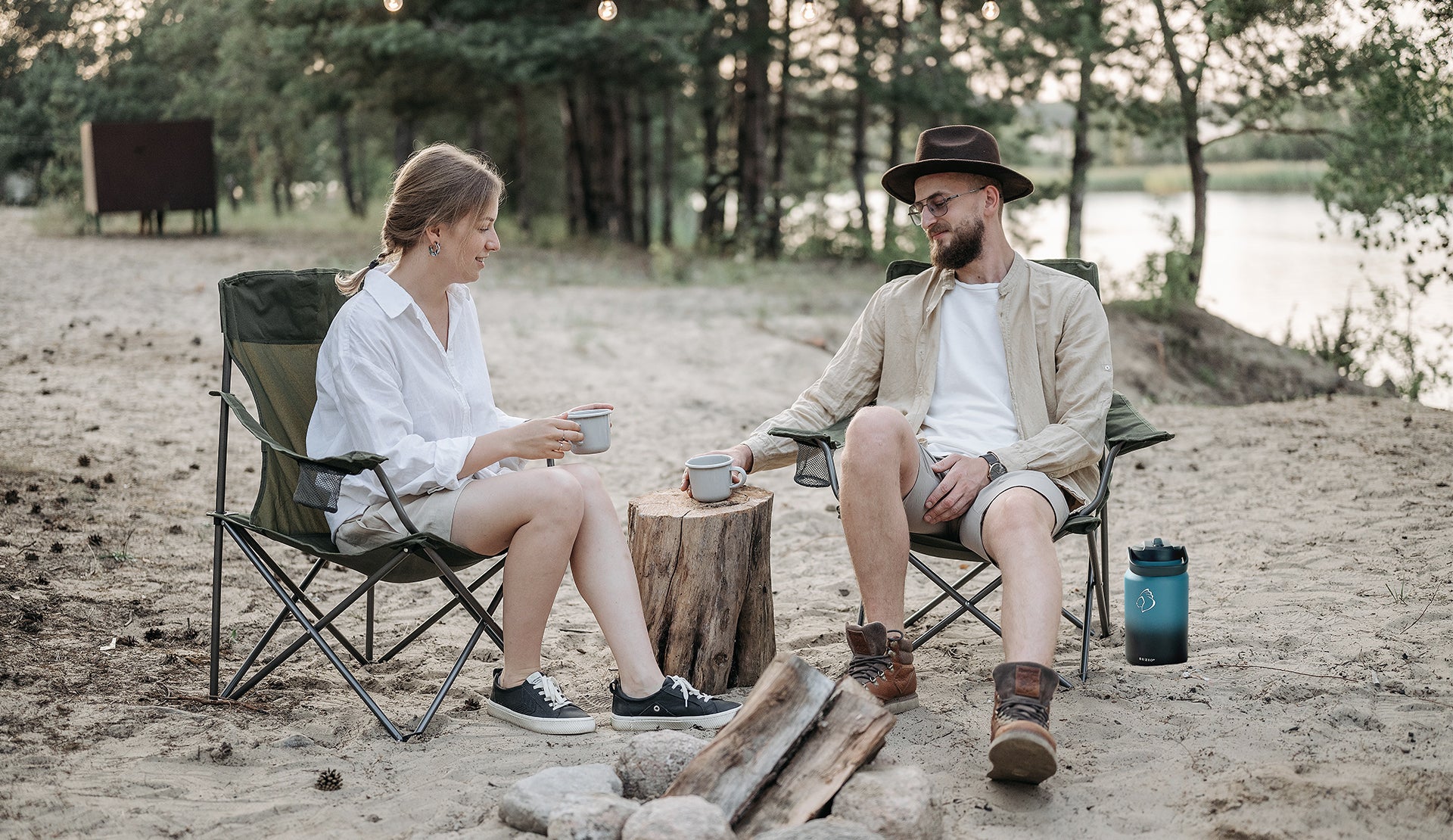 Cold Beverages: Beyond Water
As we mentioned before, an insulated water bottle is not limited to containing only water. This means that you can store other refreshing beverages you want to enjoy. Our versatile containers are your option for keeping your drinks cold for a long time, especially during hot summer days. You can store fruit-infused water, lemonade, iced tea, sports drinks, or more. In other words, you can put anything that satisfies your thirst and keeps you refreshed!
Food and Snacks: Keeping it Fresh
An insulated water bottle doesn't only offer a convenient solution for staying hydrated but rather a container in which you can take fresh food on the go. Our containers are ideal for storing frozen soup, yogurt, and even overnight oats. This way, you ensure you always have fast and convenient meals you can take with you wherever you go. The same goes for fresh fruits, salads, and snacks.
Sports Drinks and Fresh Juices
Using an insulated water bottle to carry sports drinks ensures that they remain cool and refreshing, even during hot outdoor activities. It helps replenish electrolytes lost during physical activities, making them popular choices for athletes and individuals engaged in workouts. While the juice can keep its essential nutrients and flavors with BUZIO insulated water bottle, and keep you healthy all the time.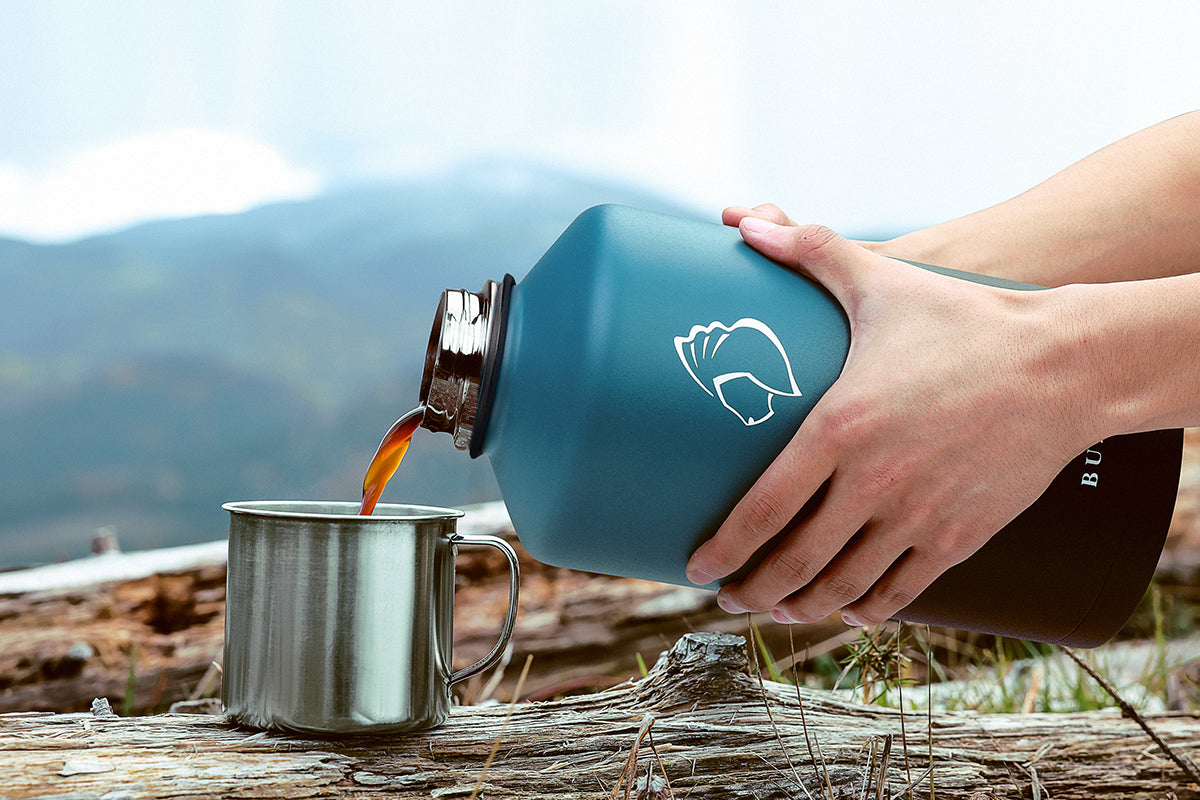 Milk, Soup and Stews:Stay Energetic
Beside all the drinks mentioned above, Insulated bottles can also be used to keep milk cool, making them suitable for packing lunch for kids or adults, so as well to keep soups and stews warm for lunch or on-the-go meals. In this way, you can stay energetic and powerful to deal with all kinds of works or activities. Remember to clean and dry your insulated water bottle thoroughly between uses to maintain its freshness and prevent odors or mold from developing.
As you can see, insulated containers offer a versatile solution for carrying a wide range of options beyond water. From cold beverages to food, snacks, and even alcoholic drinks, these bottles provide both convenience and optimal temperature control. You can now embrace the versatility of your drink preferences and take whichever you want, even when heading out. 
It is time to enjoy a world of possibilities we offer to you! Our versatile bottles can provide so much more than just water storage. From a wide variety of refreshing cold beverages to quick and healthy meals and even party essentials, your insulated water bottle is a way to ensure convenience and freshness for yourself!
Enjoy the convenience and temperature control of an insulated water bottle with a wide array of choices!
Read More